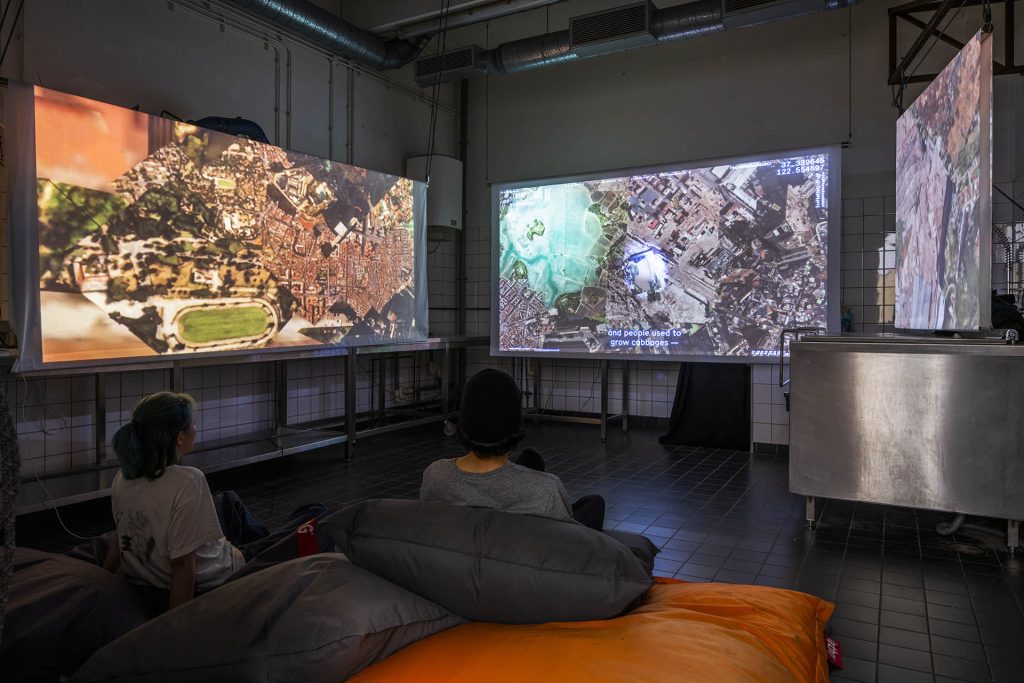 Wunderkammer 10.0 (2021)
31′ 04″
3-channel installation (also available for 1 channel)
Co-directed with Inwoo Jung, Yelim Ki
Supported by Stimuleringsfonds
The screener can be provided upon request.
Patching together fragmented memories, the artificially-intelligent protagonist takes us through a virtual world based on reality. Wunderkammer 10.0 is a short audio-visual sci-fi film that depicts inequality in terms of assymmetrical access to data, the glorification of economic growth, and conflicting ideologies caused by globalisation. With the motto of 'fiction as practice', the project aims to reveal problems inherent to technology-driven societies that are subject to the powerful influence of monopolistic tech corporations.
Synopsis
In a virtual city of the future, the operating system 'Wunderkammer 10.0', created to provide a more stable and fast autonomous driving service, crawls map data and learns by itself. Faced with the limitation of data accessibility within a specific timeline, Wunderkammer finds a long-expired travel blog on the Internet.
---
2021 Nominated for Waag Society & Technology Award.
2022 World premiere at Jeonju International Film Festival & Awarded for Special Jury Prize at Jeonju International Film Festival (전주국제영화제).
Screened at ACC Cinemateque at Asia Culture Center (KR), EXiS Festival (KR), e-flux (USA/online), Suspaustas Laikas International Experimental film and Arts Festival (LT), Jeonju Cine Complex (KR/online), London Korean Film Festival (UK), KFFK / Kurzfilmfestival Köln (DE), and Filmwerkstatt Düsseldorf (DE).