[Workshop]
Augmented Projection with TouchDesigner
24, 25 November 2022
With Digital Focus module students at Design Academy Eindhoven.
This workshop is inspired by, and based on the publication Code as Creative Medium by Golan Levin and Tega Brain.
---
Course Brief
Find a projected decal for an object or space in a given place. Your response could be a time-based video specifically composed to illuminate something other than a blank projection screen. Your imagery might relate to (and elicit new meanings from) otherwise banal architectural features in a wall, such as a power outlet, doorknob, water spigot, elevator buttons, or window frame. You might design a projection for a specific object, or, if you can, for a dynamic site such as a performer's body.
Sketch some poetic or playful concepts for imagery that relates to the geometric, structural, historical, or political features of your object. Learn TouchDesigner for projection mapping and project your imagery onto your site or object, taking special care to document it.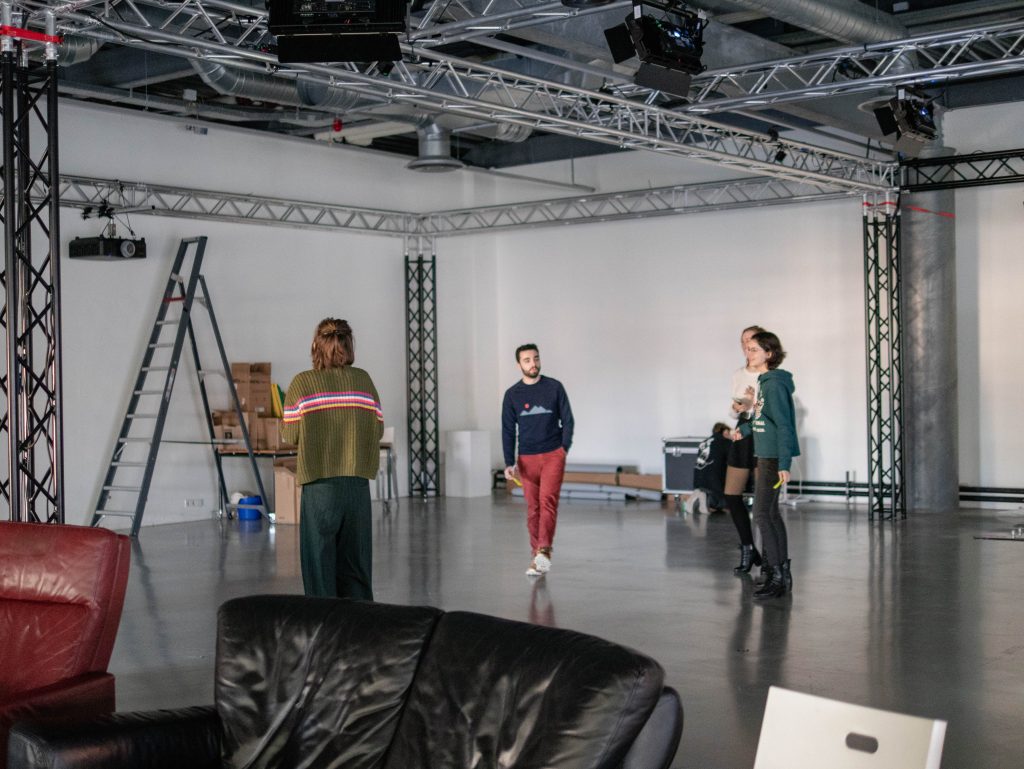 For this workshop, the students learned the basics of TouchDesigner and projection mapping techniques. The key challenge was to create a strongly motivated relationship between real and virtual: between the projected light and the specific person, place, or thing onto which it is projected.
We started with quick location & object hunting for projection areas and wrote them on sticky notes with names.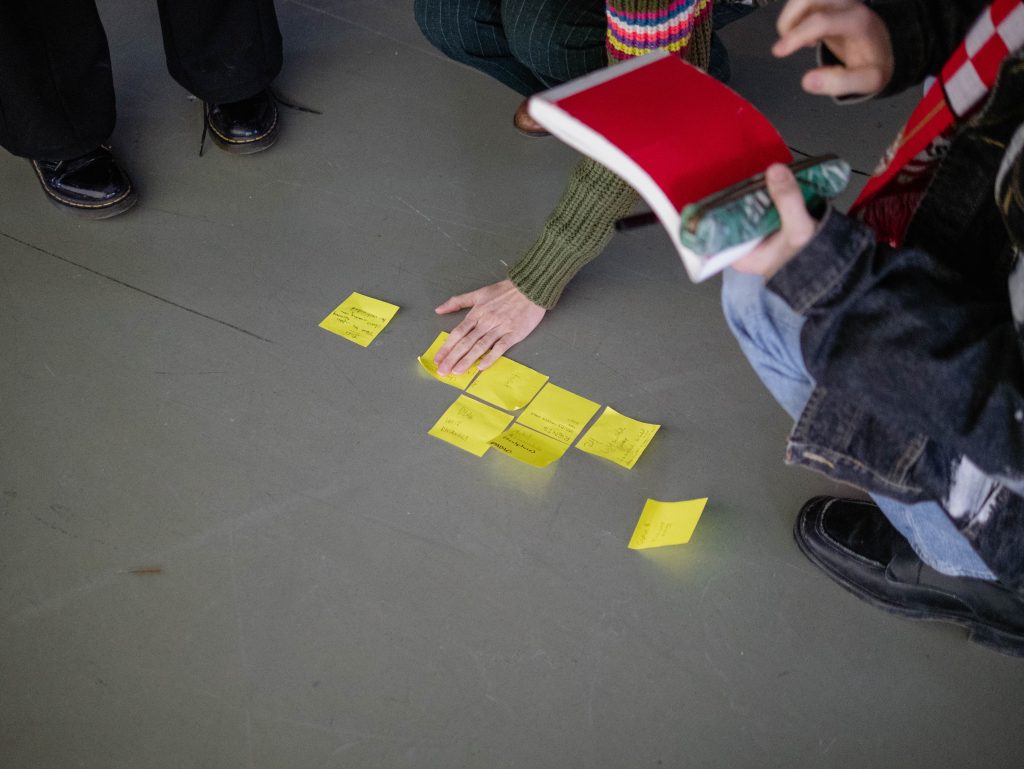 Based on these interests, we made groups to work on the project together.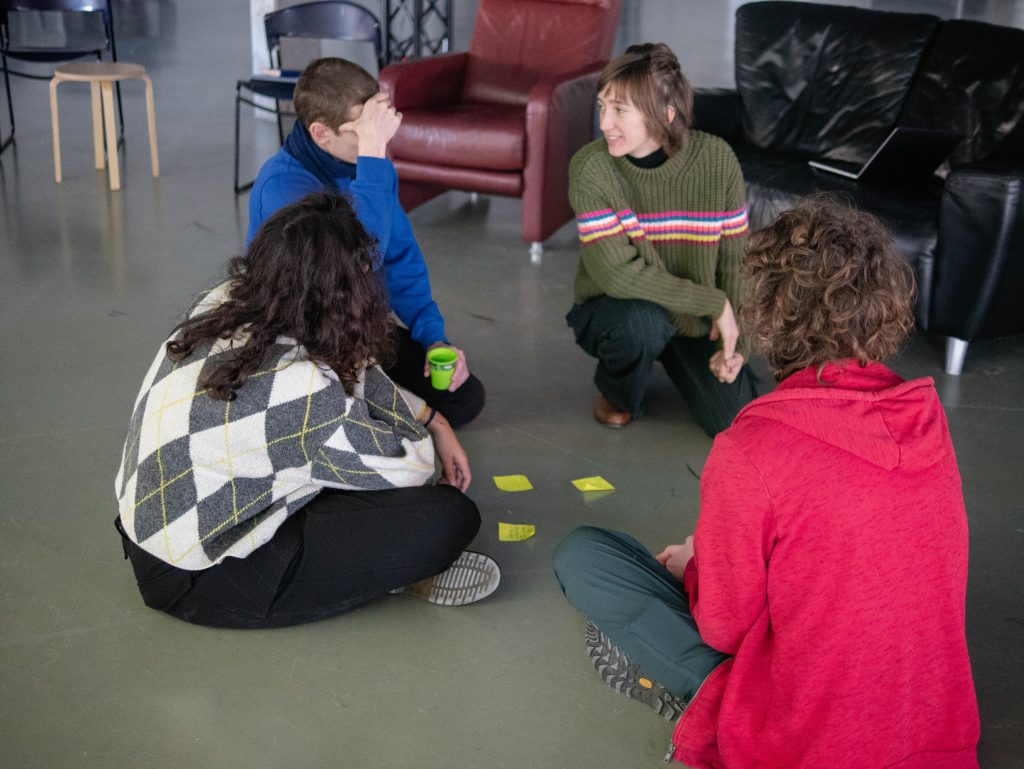 The students gathered in groups and discussed the space and subject.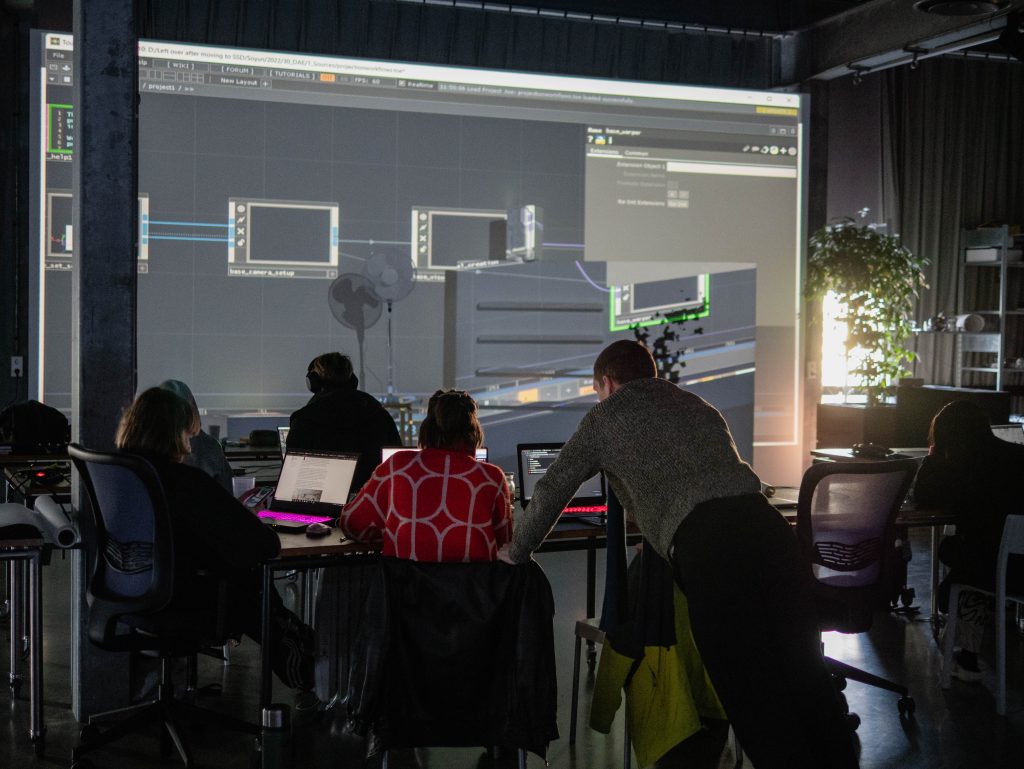 The essential lecture on TouchDesigner. Basics for beginners and then projection mapping techniques were introduced.
The following photos are of students experimenting with the space and projections with TouchDesigner!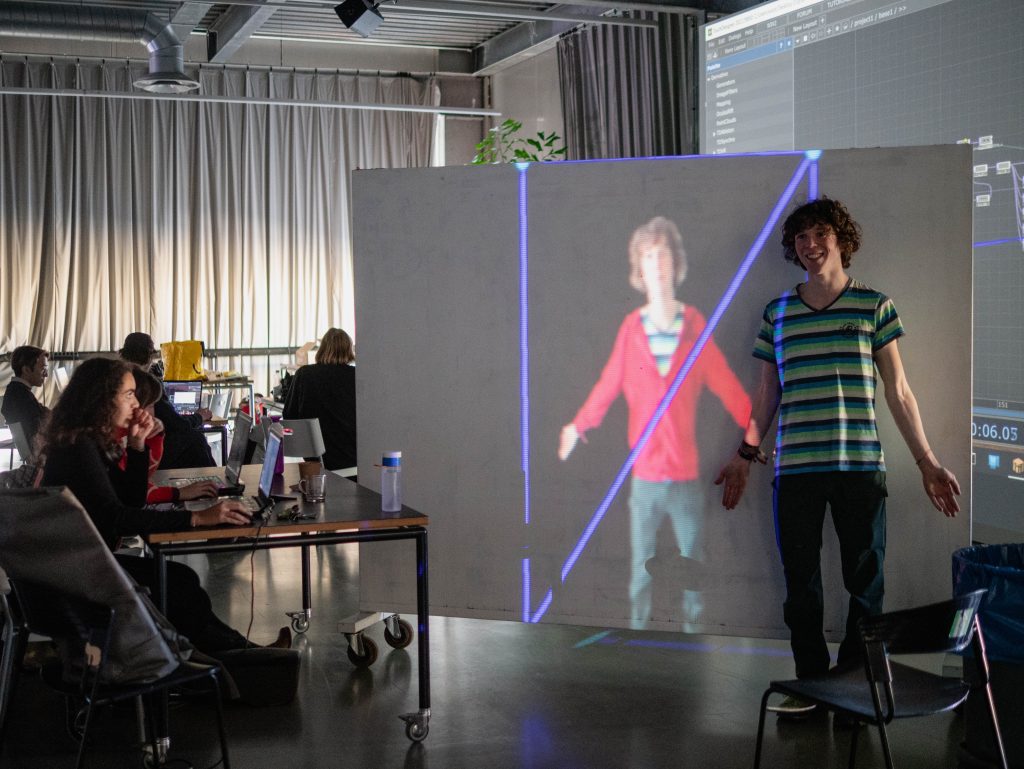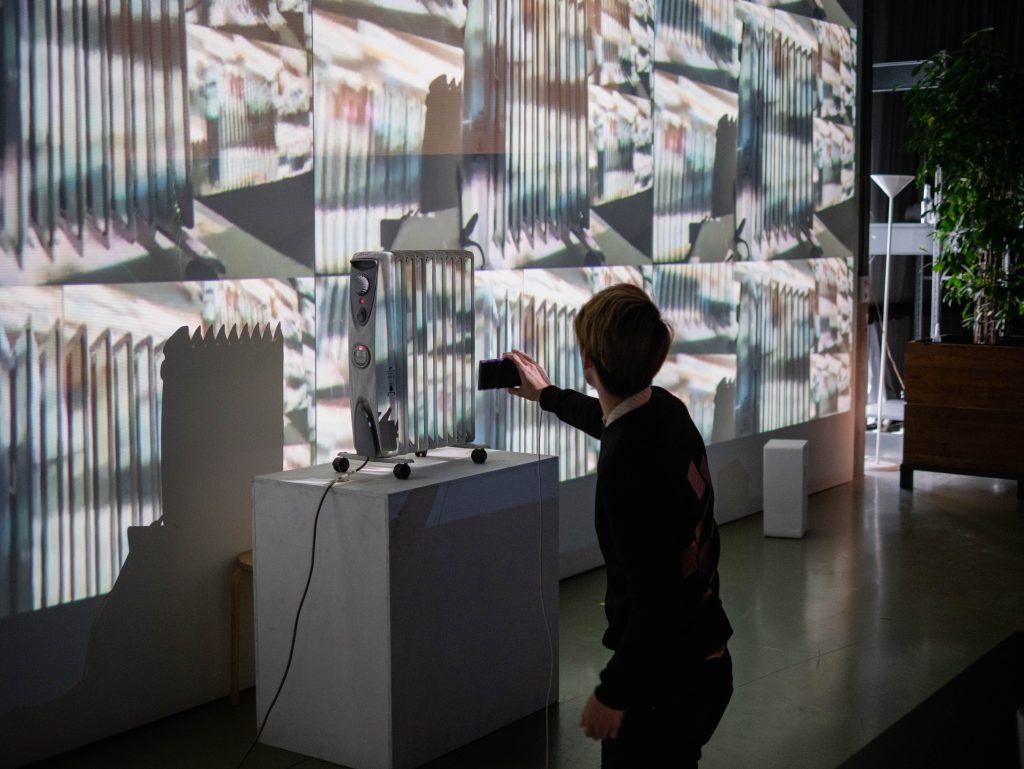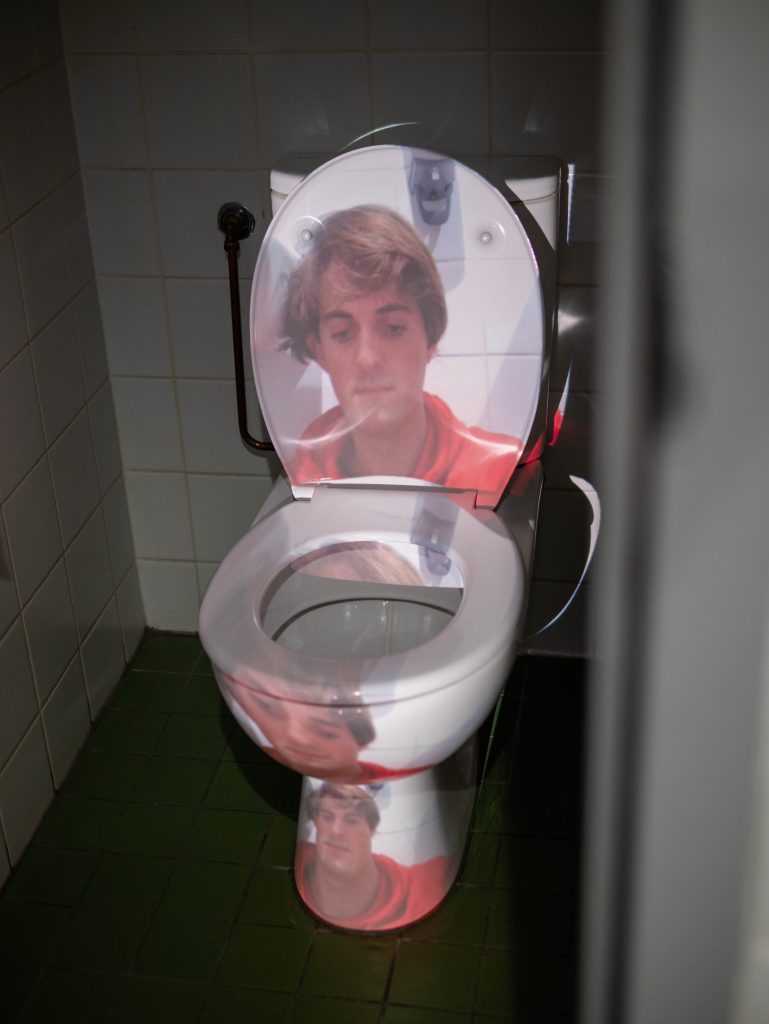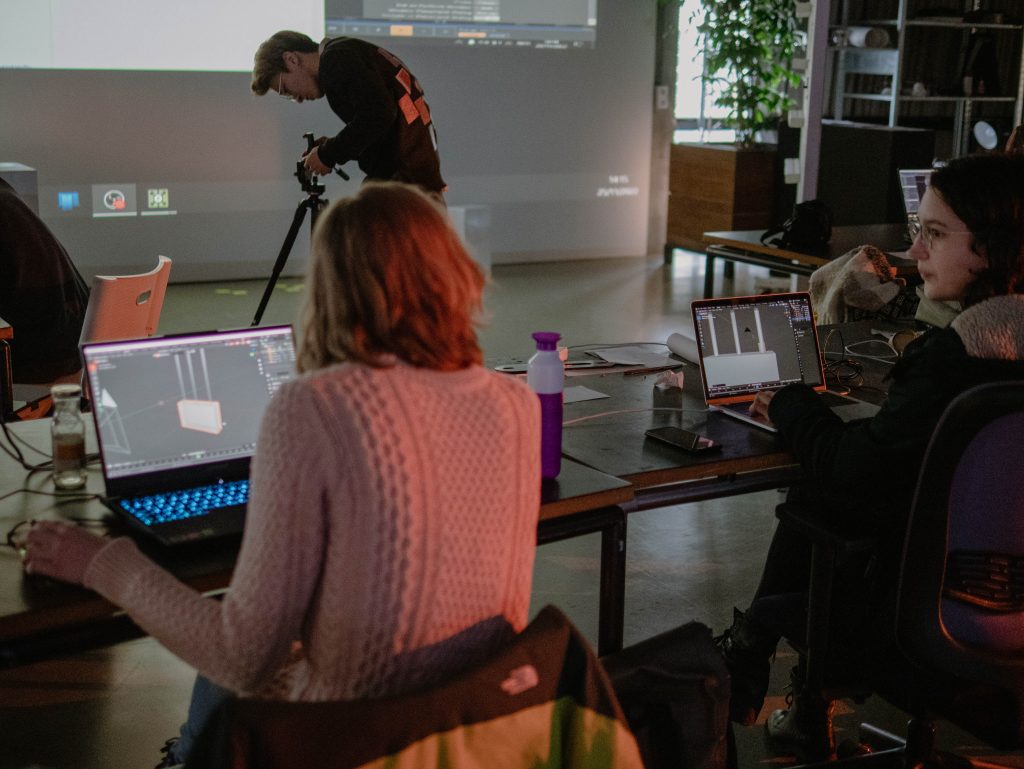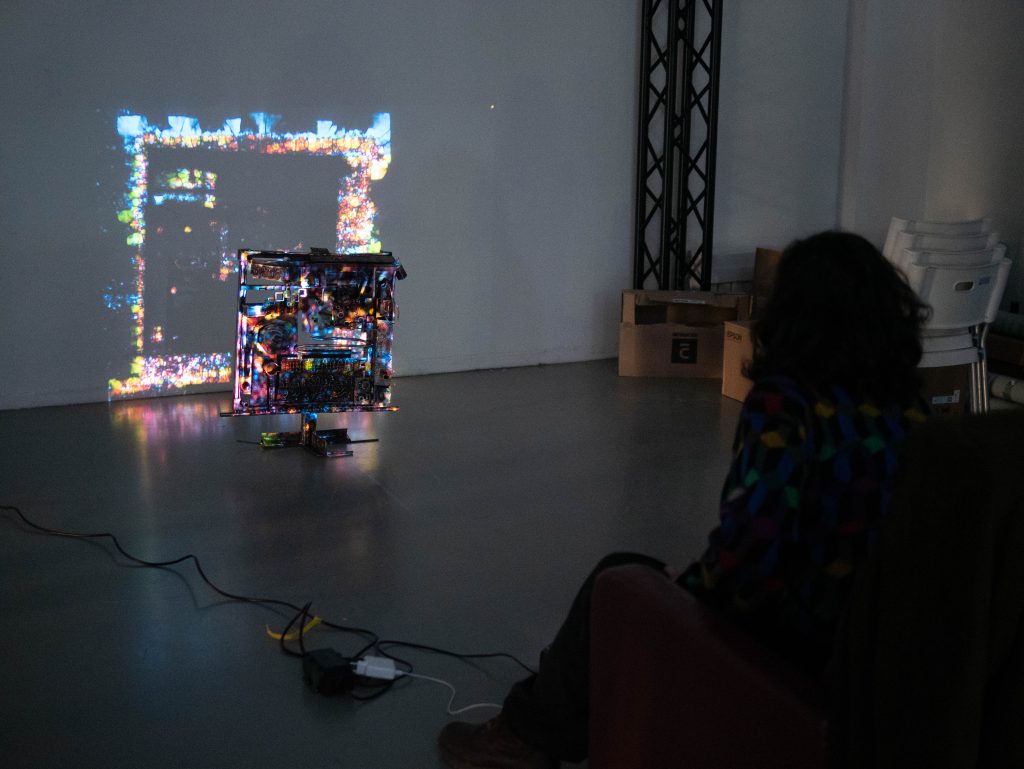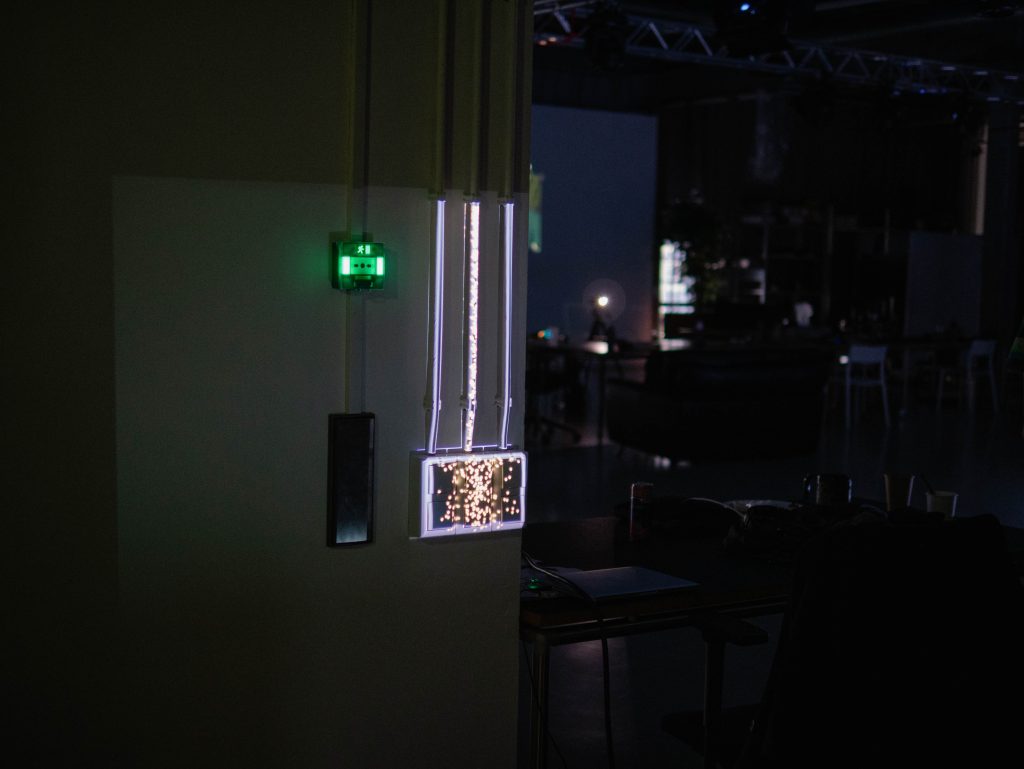 This group (Andreas Peterzen, Dean Li, and Ward Lauwers) did a live performance, using mobile phone cameras and a live streaming tool, OBS Studio, also TouchDesigner for masking and mapping on the heater.